Here's our easy phone-friendly site: LIVE-ABOARDS.COM !


© Copyright 1995 - present day / Live-Aboards.com & U.S. Dive Travel.



Welcome Aboard! Here's the Internet's Largest
INFORMATION INDEX for the TOP LIVE-ABOARDS --
Check out the WORLD'S BEST SCUBA DIVING LIVEABOARDS:
Feel free to phone our tropical dive vacation experts at 952-953-4124 for inspiring liveaboard diving packages.
We represent the world's most respected scuba diving yachts; exotic vacations for discerning divers.
For 32+ years we've offered these friendly, comfortable Pacific & Caribbean diving cruises.

Unsurpassed Service +


Uncompromised Safety +


Unspoiled Seascapes +


Unhurried Serenity =




U.S. DIVE TRAVEL TM

E-mail: divetrip@bitstream.net
AUSTRALIA: CORAL SEA Scuba Diving Vacations --

BAHAMAS: NASSAU -- Exuma Cays, Grand Bahama & Tiger Beach Scuba Diving Vacations --


BELIZE BARRIER REEF: Caribbean's Lushest Coral 'n Critter Diving --


CAYMAN ISLANDS: LUXURY SCUBA DIVING VACATIONS --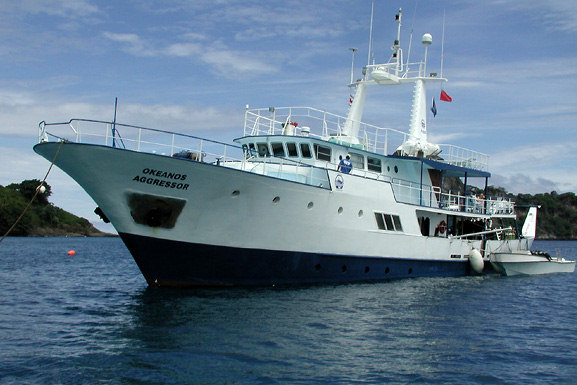 COSTA RICA; COCOS ISLAND, BIG-CRITTER SCUBA DIVING:

CUBA's WILD SOUTHERN COAST: It's finally do-able &amp legally OK, amigos del mar! ;)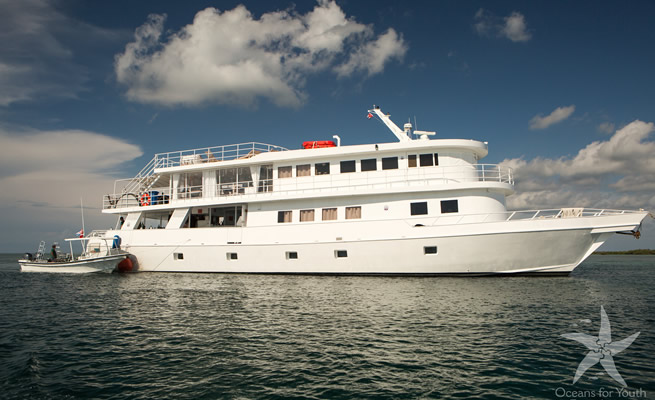 FIJI ISLANDS DIVE TOURS: ASTONISHING COLORS; BEST FIJI DIVING --

GALAPAGOS ISLANDS, Coveted Destination for ECO DIVING (books up early!:


HONDURAS BAY ISLANDS: EASY BREEZY FUN.

INDONESIA: Glorious scuba diving isles of RAJA AMPAT, BALI, KOMODO, FLORES, SULAWESI --
MALDIVES ISLANDS: North Male, South Male & Ari Atolls --
OMAN, PEARL of the ARABIAN SEA: Delightful, hospitable locals + abundant vibrant schooling fish --

PALAU: a REEF-RICH SCUBA LIVE-ABOARD VACATION --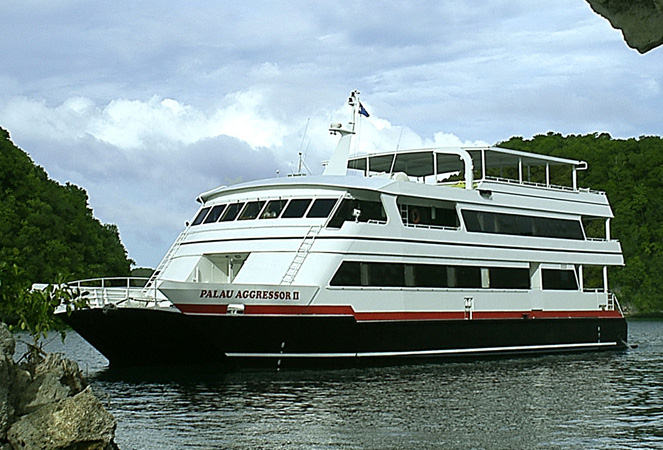 Now in THAILAND's ANDAMAN SEA, former PNG - STAR DANCER --

RED SEA: SCUBA DIVING DREAM DESTINATION for LIVE-ABOARD LOVERS--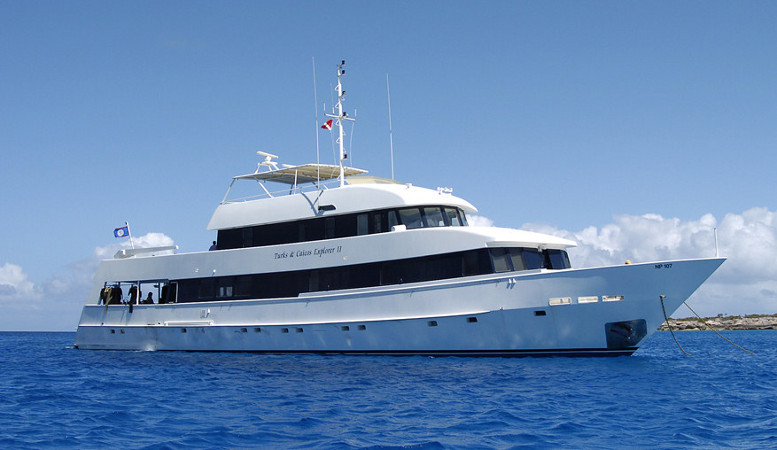 SABA + ST. MAARTEN + ST. KITTS; TURKS & CAICOS; BAHAMAS --


SOLOMON ISLANDS: REMOTE & RIPE for EYE-CANDY SCUBA DIVING --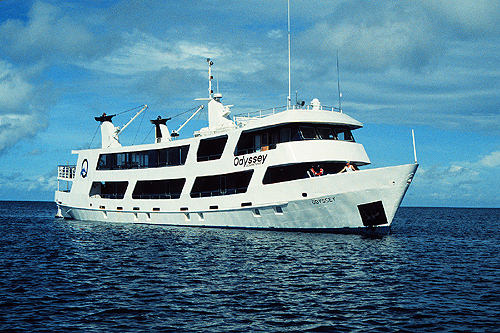 TRUK LAGOON: WRECK DIVING Nexus--


TURKS & CAICOS: BIG WALLS, BIG WHALES, "VIZ" up to 180 FEET --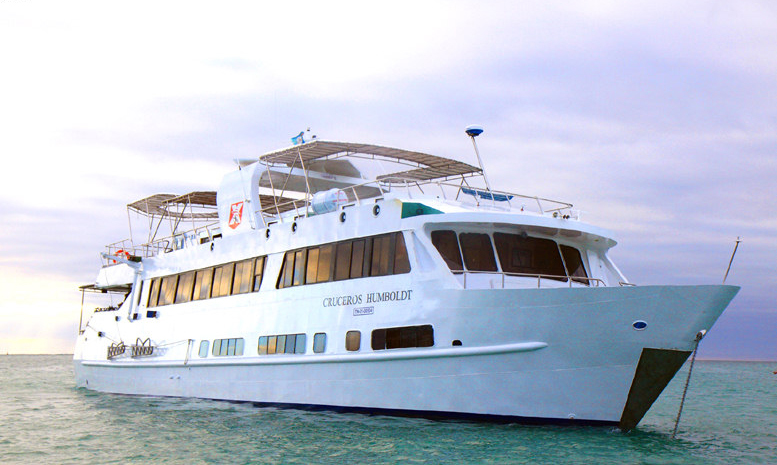 FOOTNOTE FROM U.S. DIVE TRAVEL:


Dear Diving Friends:



While U.S. Dive Travel Network is ready to serve you with dive packages for other TOP-RATED DIVING LIVEABOARDS that cruise the Pacific, Caribbean, Red Sea & Indian Ocean -- these above-listed liveaboards are the diving vessels our agents & contract associates recommend with the highest degree of certainty that you will have a superb dive vacation. This is our "A-List" of the best & brightest live-aboard diving options worldwide: a cool dozen vessels of the Aggressor Fleet worldwide, 1 vessel of the Mike Ball Dive Expeditions team in Australia, Explorer Ventures and its several liveaboards, the Ocean Hunters 1 & 3, plus internationally respected independents such as Odyssey in Truk Lagoon & the Bilikiki in the Solomon Islands. These vessels offer our finest dive tours worldwide. Because live-aboard staff & management, seasonal itineraries, drydock dates, prices & diving cruise schedules never stay still in a dynamic marketplace, this directory of dive cruises is updated frequently to reflect new vessel offerings & new scuba vacation specials. Thank you all for visiting our scuba diving website. We hope you are having an interesting time planning your live-aboard dive vacation. Please feel free to call us any time with questions about boats in the Aggressor Fleet, the Mike Ball Dive Expeditions fleet & many superb independent yachts that offer scuba diving cruises worldwide. These boats here are a solid bet for success, all TOP-RATED DIVING LIVEABOARDS.


One warm word to the wise about the best scuba diving charter vessel, the Truk Odyssey in Chuuk Lagoon of Micronesia ... it is an axiom in this field of tropical adventure vacations that Truk Odyssey is the most assertively sought-after diving live-aboard in the world. The Truk Odyssey owner is a smart guy, good to the core, whom we have known for many years. If he wanted to, he could fill 1 or 2 more scuba diving charter yachts the size of Truk Odyssey -- 48 to 50 weeks a year -- yet he chooses to keep his business tidily smaller, an ultra-successful & well-respected cottage industry that ALWAYS, year-after-year, exceeds its modest goals & delights dive clients to the max. Bottom line, amigos del mar: if you truly crave classic wreck diving in Truk Lagoon, wise to get started 16 to 24 months early, at the very least, to get a prime stateroom on this popular scuba diving yacht.

Now for a brief post-script regarding our favorite "Combi-Tours" anywhere in the Pacific region. By that we mean the combination of a classic 7-night diving yacht package with a 5-to-7 night dive resort package. Nowhere we have visited anywhere in the world can top the brilliant combi-tours of the Fiji Islands in the South Pacific. The BEST FIJI DIVING YACHTS & the BEST FIJI DIVE RESORTS in a one-two meld create the nearly perfect tropical vacation, in our opinion. Fiji really grabbed us by the heart more than 20 years ago & never let go. We can hardly wait to go back, soon, & also take our two strappin' sons when the timing is apropos. To wit, Susan & I have spent, collectively, more than 90 weeks touring, diving & photographing numerous islands across Polynesia since the late 1980s, & we find Fiji to be -- far & away -- our favorite SoPac destination for these reasons, & many more we have no room to detail:

* Fiji offers the friendliest & most un-self-conscious indigenous people we have been blessed to work with anywhere in the Pacific. They are kind, soft-spoken & hospitable to a fault. Almost makes one feel humbled by their gentle nature & demure attitudes. They are delightful people! Within 30 minutes of your first day in Fiji, you'll know what we mean.

* Topside visual delights run the glorious gamut from mountain vistas to towering waterfalls, and from fun caverns to colorful foliage & birds of exotic hues plus flowering trees of every imaginable shape & color. Fiji is a garden island nation that offers countless little fun discoveries every day to the discerning eye. We love being there. Every summer season, the peak of great scuba weather in the Fiji Islands, our clients write us postcards or e-mails, sometimes only the second or third day after they arrive, brimming with enthusiasm about their new adventure. These letters from Fiji diving yacht clients mean the world to us. Our trips to Fiji were just the same, so we really ID with their sentiments!

* You must see these exceptional underwater vistas in the Fiji Islands, the profusion of soft corals that sometimes can be among the largest gorgonia & soft coral colonies in the Greater SoPac. Large pelagics from reef sharks & rays to schools of small psychedelic-hued fish drift or surge across your path by the hundreds sometimes. The Somosomo Straits between Taveuni & Vanua Levu have some of the best coral reef drift diving in the world. The shallow channels of Beqa Lagoon, Taveuni, Kadavu & Matangi island area are world-class reef environments, just brimming with colors, & up to 300 species of fish, likely even more coral varieties. The sheer density & opulence of vibrant colorful species almost sets your heart afire & creates memories that still fuel our imaginations years later, as we trudge through the harsh North American winters.

So if you have the desire to learn more about any liveaboard diving getaway you can imagine -- please call your live-aboard diving holiday experts at U.S. Dive Travel any time, at 952-953-4124. We are your clearinghouse for scuba diving vessels in more than 30 countries! Scuba diving charters are too much fun to overlook !

From Cocos Island to the Galapagos Islands to Komodo to Cayman to the remarkable diving yacht Odyssey in exciting Truk Lagoon, we have dive packages in colorful abundance! U.S. Dive Travel can package virtually any live-aboard vacation extant for you -- whatever you can dream up. We will deliver your dream dive tours promptly, accurately & efficiently, to your precise specifications, just as we have for more than a decade. BTW: We see folks spelling the word as " liveaboards " all the time. It's often seen written as " Caribbean liveaboards " or " Pacific liveaboards." The fact is, friends, there is no such word as " liveaboards. " The correctly spelled word is hyphenated like this -- " live-aboards " -- pure & simple, amigos del mar.

Blessings & best fishes, sunseekers, funseekers & tropical diving true believers !

>////*> <*\\\\<


John Hessburg, General Manager
Susan Hessburg, Operations Manager
U.S. Dive Travel Network.


St. Paul MN; Vancouver BC; Miami FL, Kailua HI.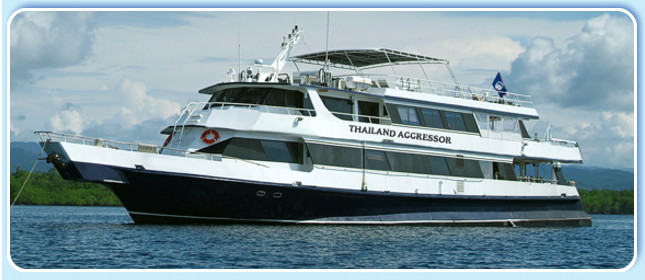 FOR MORE INFO or to MAKE RESERVATIONS:
U.S. DIVE TRAVEL Network
Voice Mail: 952-953-4124

E-mail: divetrip@bitstream.net
Website: www.usdivetravel.com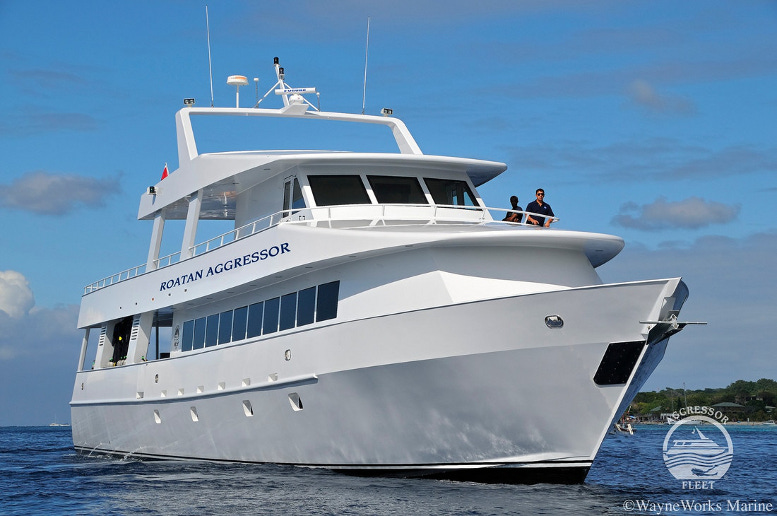 IMPORTANT REMINDER about PRICES & TARIFFS:
Prices for live-aboards listed here are subject to possible change in this steadily evolving travel market. Liveaboard prices are traditionally stable, while air prices can fluctuate daily. Until air tickets are issued, all airlines reserve the right to change airfares without notice -- an FAA-approved industry standard. We at U.S. Dive Travel will price-protect you to the utmost of our professional ability; & that has been our pledge for one decade now. We normally secure excellent discount air tickets. Remember please, the federal government has deregulated airlines, so only they control their pricing -- not any dive travel sellers of liveaboards.
Unless specifically noted, these above scuba diving packages are prices for only the live-aboard portion of the dive package, in most cases reflecting double-occupancy staterooms. On most live-aboards, there will be no triple-occupancy cabins offered. Some exceptions will be noted, for example quads on several Aggressors. International & commuter "island-hopper" airfares are always extra above these land costs. Nominal service fees are also extra for air tickets & the lodging + diving components. The baseline tariffs for all clients are $55 per person for the live-aboard portion + $35 pp for the air tickets. Late-booking clients may receive slightly higher tariffs. Solo clients always pay a single supplement to secure a private stateroom -- normally 65 % more. Always best to dive travel in duos, amigos.
The preferred payment mode for all live-aboard, lodging, diving & side tours is via direct bank-to-bank e-check (an ACH) or a conventional wire transfer -- always in U.S. dollars. All our clients living outside the USA or Canada will pay for their dive vacations only via direct wire transfer in U.S. dollars. No personal checks will be accepted for the live-aboard portion of any scuba vacations, please. Thanks for your gracious understanding, as our service is conscientious & our prices are low. For published-fare air ticket bookings, USDT always accepts Visa & Mastercard.
Remember, all tropical vacation clients to foreign destinations will be asked by local officials overseas, upon departing the airport on your final day, to pay a nominal government departure tax, usually USD $35 - $45 per client. As is standard practice with all international dive travel wholesalers, USDT cannot collect this tax beforehand, so you pay it down there, in your host country. Be sure to stash away a little cash for this important moment at the airport, so you'll get your exit visa stamped quickly with no hassle; & away you go. Best of luck with your dive travel plans. We hope your scuba diving vacation or snorkeling vacation is a safe & satisfying adventure. Remember, if you have a yen for data about dedicated diving yachts, the Aggressor Fleet live-aboards, Mike Ball Dive Expeditions, the Odyssey in Truk Lagoon or the Explorer Ventures fleet -- please feel free to phone us any time. Thanks for taking the time to visit this carefully-documented BEST LIVE-ABOARD DIVING YACHT INDEX. Take care & have a great vacation on the sea & under the sea! Blessings & warm wishes for all of your best dive vacations.
Best fishes too!
>////*> <*\\\\<
John Hessburg & Susan C. Hessburg
Managers / Founding Partners
U.S. Dive Travel Network.
© Copyright 1995 - present day / U.S. Dive Travel Network.